Rainbow Ridge Llama Ranch has been owned and managed by Nina Pedersen since 1993. I am proud to be the home of numerous local, regional, and national champion llamas that I have raised and shown.
Rainbow Ridge Llama Ranch is in the west Petaluma countryside, an hour north of San Francisco, and a half hour west of Sonoma and Napa.
In addition to the llamas, the chickens have run of the land during the day and provide eggs, the barn cat patrols for those pesky varmints in the barn and garden, and the cattle dog, well, she reigns in anyone who will play Frisbee or ball with her since the llamas won't play with her.
My ranch is a working ranch and is not open to the public. I encourage llama enthusiasts to go to llama events and read as much information as is available.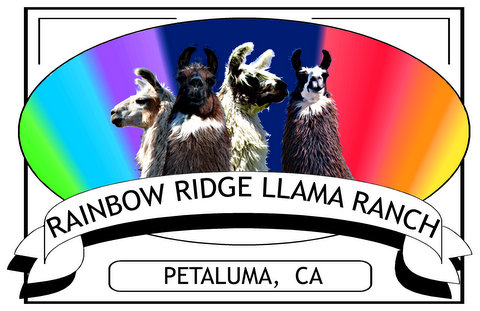 ©Copyright Rainbow Ridge LLama Ranch - 2016